THE EXPERIENCE
Breathtaking, wild, serene - and yours, exclusively!
EXPERIENCE ARCTIC LAPLAND
Fjellborg Arctic Lodge is positioned in the midst of the vast, unspoiled wilderness area and cultural region in northern Scandinavia that is known as Arctic Lapland. A sparsely populated area of great natural beauty, Arctic Lapland is an exciting destination for adventure minded travellers who are looking for an authentic holiday experience in a unique part of the world.
SIX ALL-INCLUSIVE PACKAGES
Our All-Inclusive Packages are carefully put together to allow you to experience the many contrasts of Lapland. We offer fast-paced snowmobile rides across the frozen tundra as well as sled dog journeys in complete silence under the dancing northern lights. Hands-on activities such as ice fishing and ice sculpting will get you hooked, while encounters with the local and indigenous cultures will inspire you to learn more. Arctic Lapland may seem old-fashioned but is at the same time home to many pioneering ideas.
PRIVATELY GUIDED
All our Packages are privately guided and arranged exclusively for one party at a time, whether you arrive as a solo traveller or with a group of friends. With 30 years of experience of hospitality and wilderness travel, we are known for our high-quality programs that include the very best of our northern region. Our family has lived in Arctic Lapland for 300 years and we base our activities on local knowledge that has been passed on, from one generation to the next. The vast wilderness is our back yard, and we would love to share it with you!
A LODGE TO CALL YOUR OWN
During your stay at Fjellborg Arctic Lodge you have the exclusive use of the deluxe Master Cabin which offers total privacy and great space for entertainment and relaxation. Set in a secluded location overlooking the peaceful Lake Väkkärä, the Fjellborg Arctic Lodge wilderness retreat is the ultimate choice for guests who are looking to combine an active holiday with lodging in comfort and style.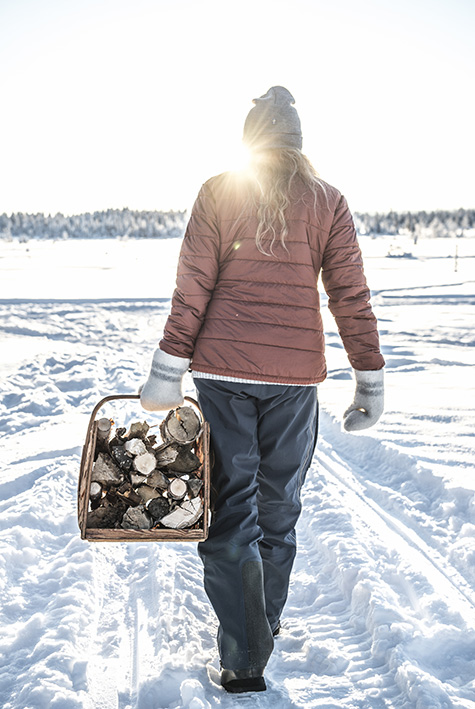 LEARN MORE ABOUT ARCTIC LAPLAND
A unique destination in Europe