ROMANTIC LAPLAND
Let the wilderness bring you closer
AN ARCTIC GETAWAY
Fjellborg Arctic Lodge is the ideal choice for couples who are looking to spend quality time together while immersing themselves in the unique world of Arctic Lapland. Our intimate wilderness retreat offers privacy and seclusion and our All-Inclusive Packages are carefully designed to provide a perfect mix of activities and relaxation, and unsurpassed personalised service.
PRIVATELY GUIDES PACKAGES
All activities included in our six Packages are privately guided, which means that they are arranged exclusively for you and your travel companion. Driving a team of sled dogs on a wilderness adventure with your special someone, or travelling across the frozen expanses on snowmobiles while the Northern Lights dance across the sky, are experiences that will make your holiday truly unforgettable and unique.
LUXURY ACCOMMODATION
During your stay at Fjellborg Arctic Lodge you have the exclusive use of the deluxe Master Cabin, which features a large entertaining area, four beautifully appointed bedrooms, a spacious bathroom and a luxurious sauna. You can dine in the adjacent Main Lodge or enjoy candelit dinners in the privacy of your Master Cabin. Your private chef prepares healthy gourmet meals based on the aromatic Arctic cuisine and care and attention are always given to varying tastes and specific dietary requirements.
TAILOR MADE FOR SPECIAL OCCASIONS
In addition to our All-Inclusive Packages we offer Bespoke Experiences for guests who wish to design their own itinerary, down to the very small details. Please contact us at bespoke@fjellborgarcticlodge.com or call +46 980 29060 for more information.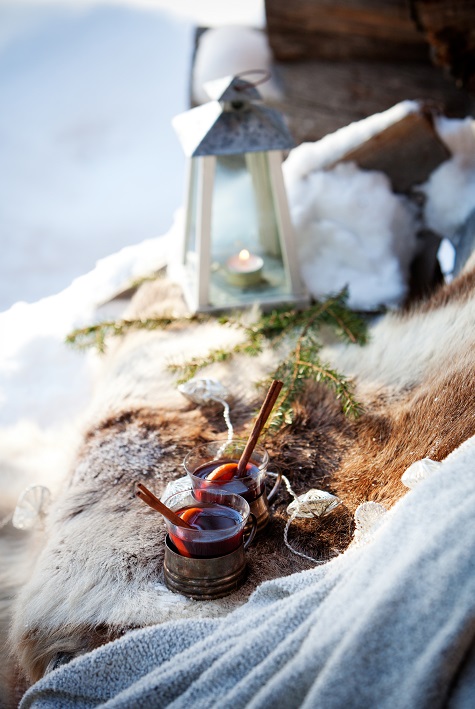 LEARN MORE ABOUT ARCTIC LAPLAND
A unique destination in Europe