INSPIRING FAMILY TRAVEL
Created by a family for families
GET RECONNECTED AND REVITALISED
The family owned Fjellborg Arctic Lodge wilderness retreat in Arctic Lapland is a unique place where you and your kids will get reacquainted and reconnected. Our lodge accommodates families of all sizes, including large, multi-generational groups and our Packages are filled with enriching activities that will stimulate learning and bonding and build lifelong memories.
FAMILY FRIENDLY PACKAGES
Our activities are carefully designed to offer something for the whole family. Kids love the sled dog rides with our friendly Alaskan huskies and our snowmobile excursions to a wilderness camp where lunch is enjoyed around a warming fire.
Bringing home your own catch from an ice fishing excursion is a great confidence booster and a visit to the magical world of Icehotel in Jukkasjärvi – the world's first hotel built entirely in ice and snow – is a dream come true for every imaginative child.
A WINTER PLAYGROUND
Our private wilderness retreat is situated in a peaceful and safe area where your children can run around freely, exploring the grounds and enjoying the magics of winter. Outside of our daily privately guided activities you have unlimited use of our recreational equipment, which include a kids-sized snowmobile and a kids-sized dog sled. Learning to drive a small husky team is big adventure!
Please get in touch with us if you need any help planning your trip. Send an email to info@fjellborgarcticlodge.com for more information or call +46 980 290 60 to speak directly to Kenth or Ann Fjellborg.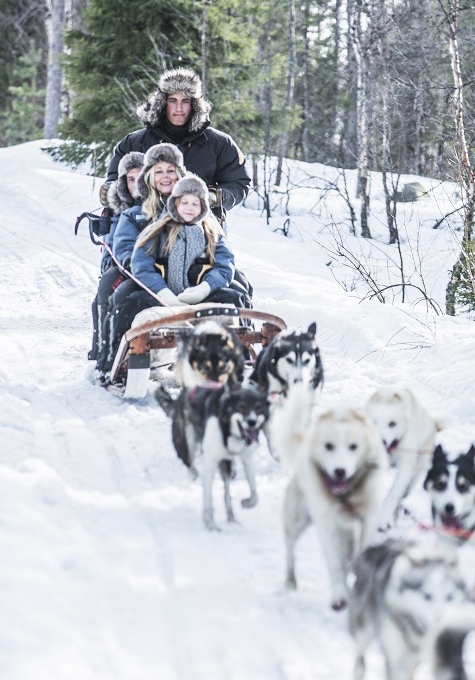 LEARN MORE ABOUT ARCTIC LAPLAND
A unique destination in Europe